Hello and welcome,
I want to begin this week sharing with you a statement that I issued earlier today urging the Trump Administration to extend Temporary Protective Status for groups of immigrants who have been allowed to remain in the U.S. following catastrophes in their home countries.
There are moments in human history when basic humanitarian obligations should override political calculations. Some may argue that those moments are very rare, but the fact is that some crises make clear they exist. The United States, I believe, faces one of those moments and our political leadership should rise to the occasion.

The occasion is the need to extend Temporary Protective Status (TPS) to four groups of people presently in the United States: they are Haitians, Salvadorians, Nicaraguans and Hondurans. TPS is granted to individuals who have had a valid visa to enter and stay in the United States for a period of time. Before the time granted has been reached, events in their countries affecting basic human services have occurred. Principally in these cases natural disasters such as hurricanes, flooding and destruction of infrastructure have made an immediate return home either very dangerous or virtually impossible. All four of these countries are now in a condition like this.

I am calling upon and urging President Trump and his administration to again designate and extend TPS to individuals and their families for all four of these countries. This humanitarian crisis has both national and local implications for Massachusetts.

Nationally, there are an estimated 325,000 people with TPS. These are parents, workers, homeowners, taxpayers and members of our faith community. The decision deadlines for TPS are looming. People who are covered by TPS are living in a constant state of fear and anxiety, not knowing how they will be able to remain legally in the US if TPS status is terminated. Families are at risk of being torn apart. TPS recipients are parents to over 270,000 US citizen children. Every day in our Catholic Charities offices, our parishes, our schools and our communities, these parents come to us and ask, "what will I do" and "where will my children go if I have to leave, I cannot take them with me, they only know life in the US?"

Massachusetts is home to the third largest Haitian diaspora and among the diaspora are over 4,700 Haitians in TPS, having received that status after the devastating earthquake of 2010. Haiti has not fully recovered from the earthquake and then has suffered more damage from Hurricane Matthew. Haiti is not ready to receive its nationals. The situation is similar for over 5,000 El Salvadorans with TPS who live in our Commonwealth, work, own homes and have raised children as U.S. citizens.

The TPS question is critical and urgent; executive decisions could leave thousands of people from four countries in a desperate situation. There are times when humanitarian obligations – of charity, compassion and care – should take precedence over political calculation. This is one of those moments. I pray that as a nation and a Commonwealth both public opinion and political choices will meet our obligations.
---
Last Friday, I went to celebrate a Mass at Our Lady Comforter of the Afflicted in Waltham to bless the many new improvements to the church building and the parish school, Our Lady's Academy.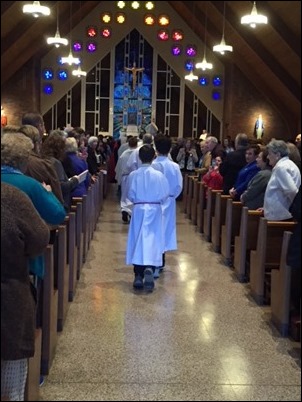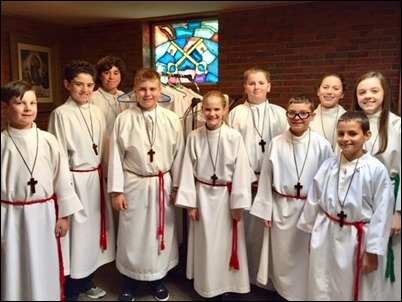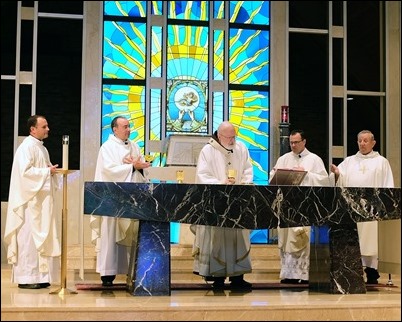 The improvements came about in part to accommodate the impressive growth the parish has experienced over the last several years under the leadership of Father Jim DiPerri. The statistics are just extraordinary: They have experienced a growth of about 45 percent in the number of parishioners as well as a nearly 60 percent increase enrollment in their school.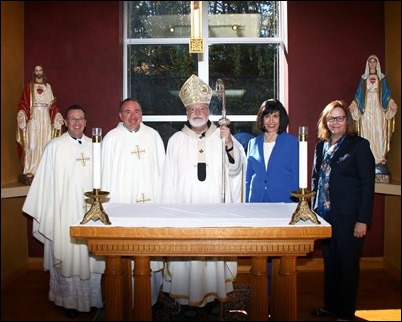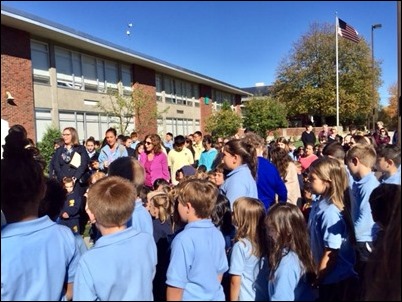 After the Mass there was a luncheon where I greeted parishioners and took pictures with Father Jim's family and leaders from the parish.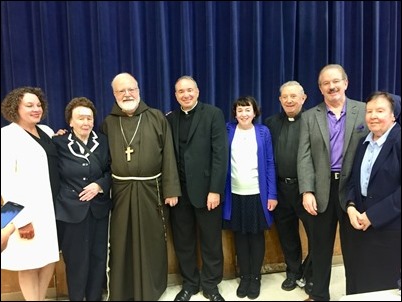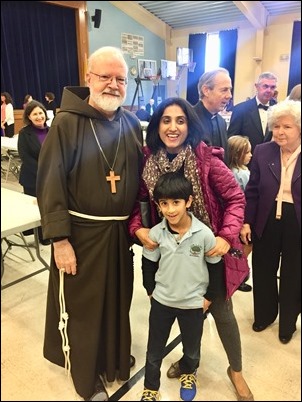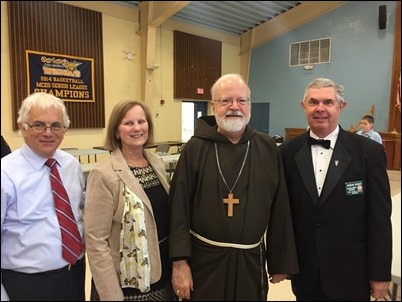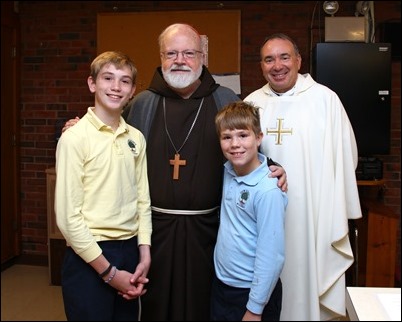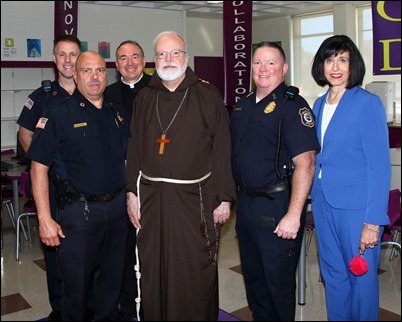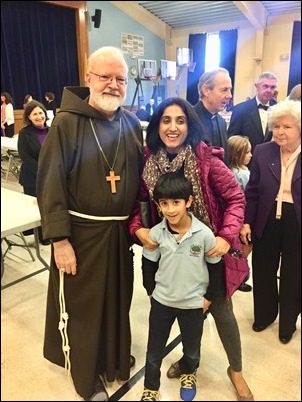 It was such an encouraging experience to visit the parish. It shows that diminishment is not inevitable. The parish is very blessed, and the growth patterns there are just stunning.
---
The following day, Saturday, I went to St. Elizabeth Parish in Milton to join the annual convocation of our permanent deacons.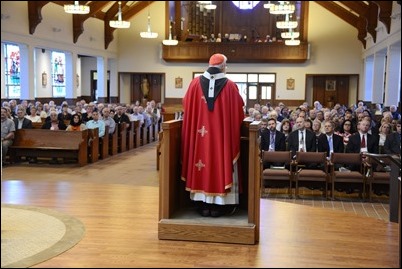 I was very happy to join them for Mass, at which we celebrated the Rite of Candidacy for our next class of deacons.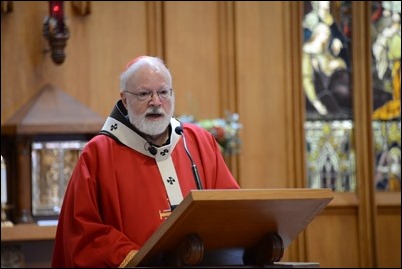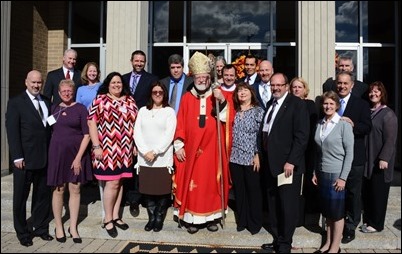 With our new Deacon Candidates and their wives
We are so blessed to have so many men who have responded to the call to serve as permanent deacons in our archdiocese. In fact, the convocation was originally scheduled to be held at the Pastoral Center but was moved to Milton because they had so many deacons and their wives participating that we couldn't accommodate them in Braintree. As they say, it's a nice problem to have and it also gave me an opportunity to visit St. Elizabeth's, which I hadn't seen since they completed the renovations to the church. The improvements to the church are magnificent. I was especially impressed by the altar, which I think is just stunning.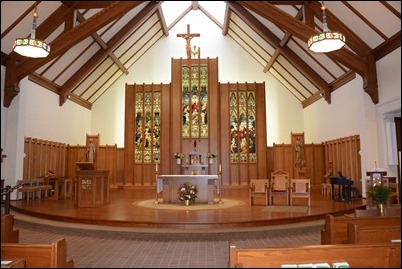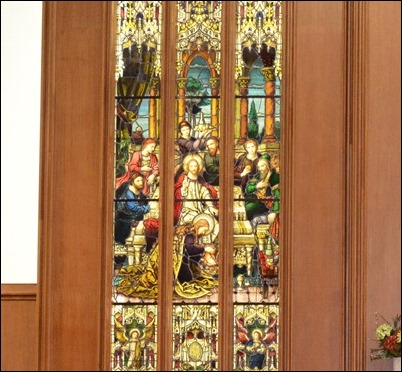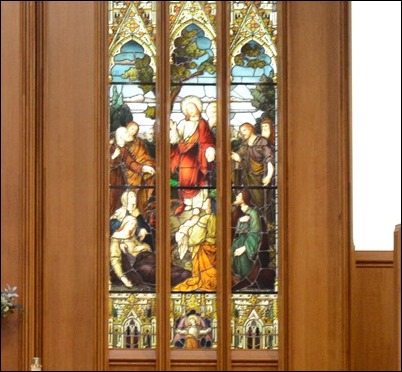 At the Mass, I also announced the appointment of Deacon Tom O'Shea to work with our Vocations Office to promote vocations amongst older men, either to Pope St. John XXIII National Seminary if they feel called to the priesthood, or the permanent diaconate program if they feel called to serve the Church in that important ministry.
---
Then that evening, I went to St. John's Seminary for the annual celebration of the White Mass sponsored by the Guild of St. Luke for Catholic physicians. The president of the Guild is Dr. John Barravecchio.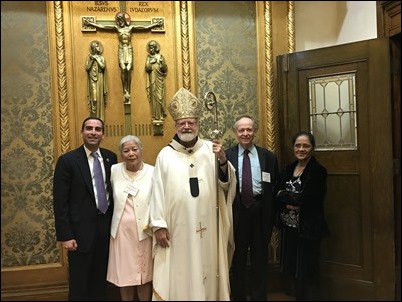 Father Brian Hehir was our keynote speaker for the evening and he gave a talk on Catholic Health Care and the Church's Social Ministry.
We were also very happy to be joined by Father George Salzmann who brought along a group of future doctors from Harvard Medical School.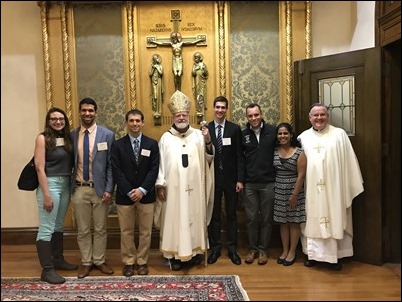 ---
Sunday, I went to the Blessed Sacrament Church in Saugus to join the celebration of their centennial anniversary.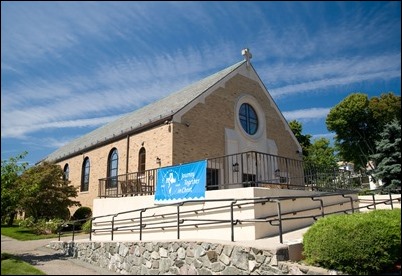 This is just one of the many events that are being held to celebrate the anniversary and we are so grateful to the pastor, Father Tim Kelleher, and all the members of the Centennial Committee that have been helping him in this great effort.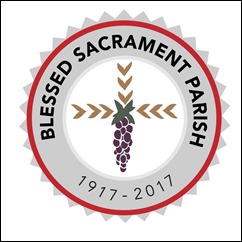 We celebrated Mass together and afterwards I joined them for a reception in the parish hall.
---
Later that afternoon, I went to Boston College for a seminar sponsored by the Church in the 21st Century Center for leaders in the Brazilian community.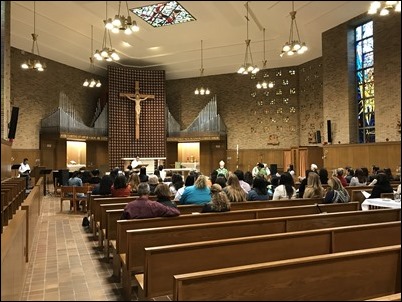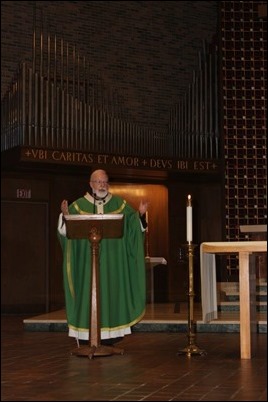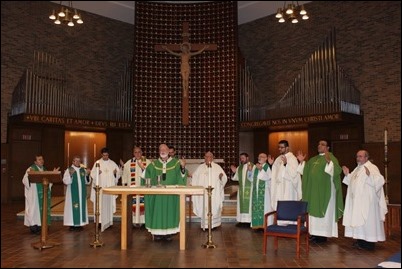 There was an excellent turnout with about 150 people attending, including a large number of priests. It was an opportunity to hear about their experiences and concerns and learn what Boston College could do to help serve the local Brazilian community.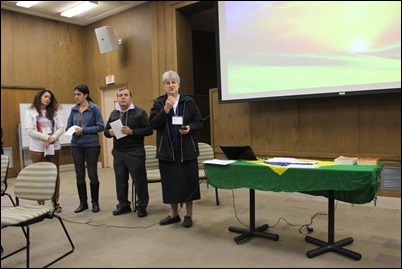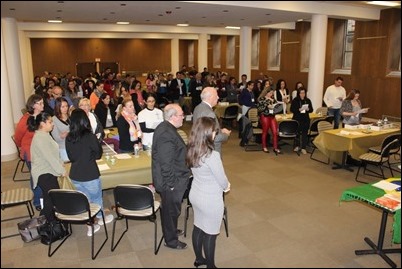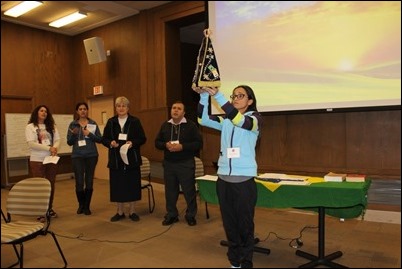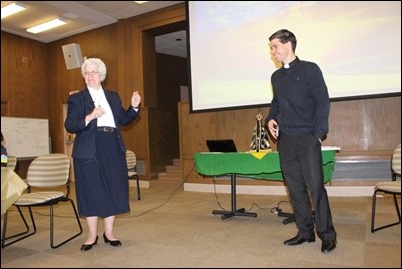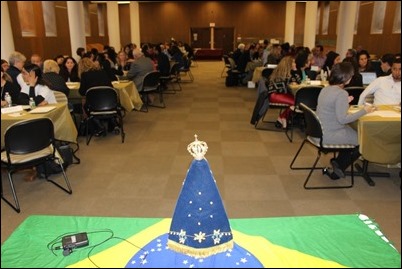 ---
On Monday, I went to Haverhill to celebrate two wonderful milestones: the blessing of the new chapel at Holy Family Hospital – Haverhill and the dedication of our Planning Office for Urban Affairs' new development, Harbor Place.
Steward Health Care purchased the former Merrimack Hospital and has brought it into our Catholic hospital system. As part of that, they constructed a chapel in the hospital, and they invited me up to bless it.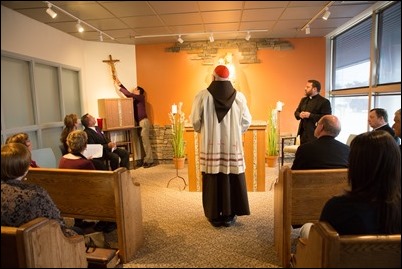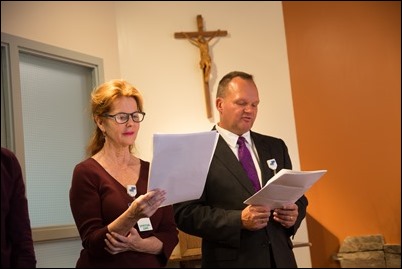 The head of the hospital is Craig Jesiolowski, who is a Knight of the Holy Sepulchre and who previously ran St. Anne's Hospital in Fall River before coming to Holy Family. I'm very delighted to have him heading up that hospital.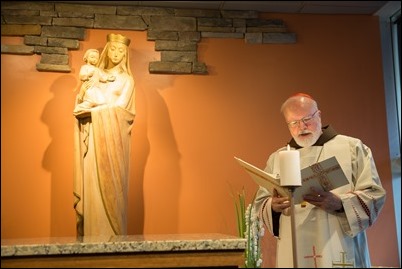 From there, we went into downtown Haverhill for the dedication of Harbor Place. We had a little bit of trouble getting there because, as those in the area will remember, there had been a windstorm the night before that caused a lot of trees and power lines to be downed.
There was a huge crowd of people who joined us for the dedication including Massachusetts Housing Secretary Jay Ash, the Mayor of Haverhill James Fiorentini and many other officials and business leaders who played a part in making this development a reality.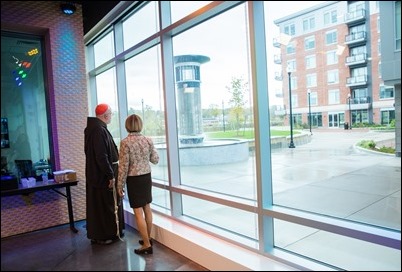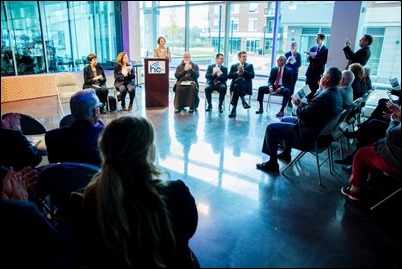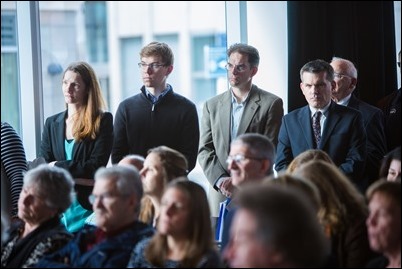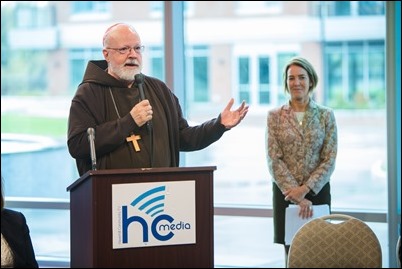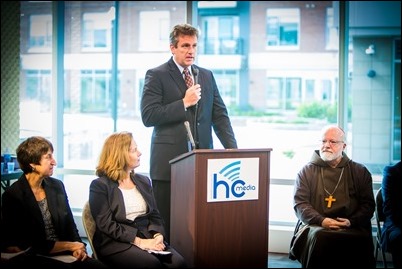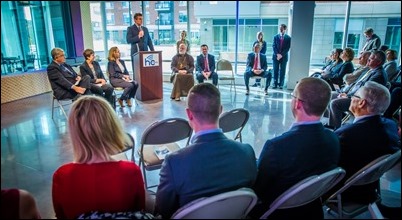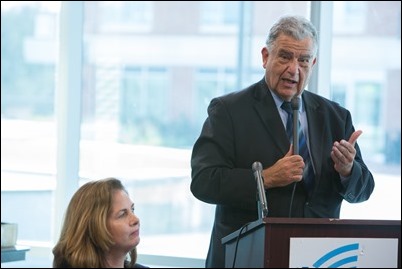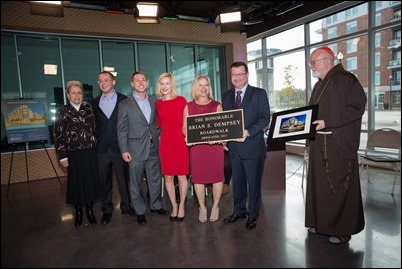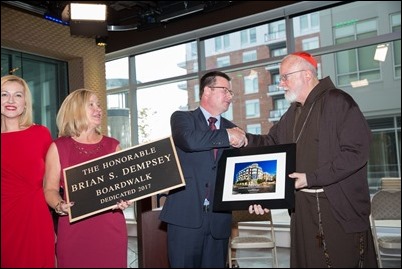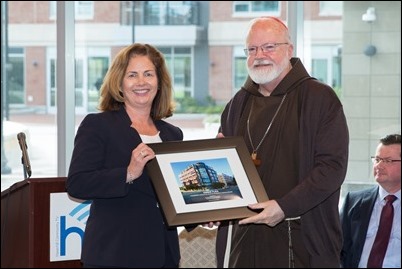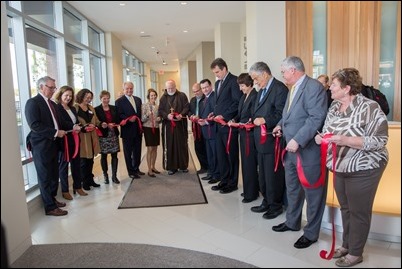 This stunning new development was constructed on the site of a former Woolworth's building that had been abandoned for over 50 years. The building was just a terrible eyesore and finally the City of Haverhill bought it. It was the mayor who suggested that they approach the Planning Office to seek our help in developing affordable housing on that site. The final result is just stunning – a beautiful building, a plaza and a very nice riverwalk. It's just a magnificent improvement to the entire neighborhood.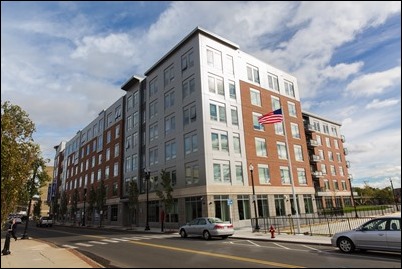 UMass Lowell will rent part of the new building that is commercial space, which will help support the project.
Harbor Place is just one more example of how Lisa Alberghini and her team at the Planning Office for Urban Affairs have done so much to create affordable housing all over the archdiocese.
---
Wednesday, of course, was the Feast of All Saints and, as I always like to do, I celebrated the mid-day Mass at the Pastoral Center, which was standing room only. A number of priests were also with us for the Mass including Father Walter Waldron and Father Michael Nolan.
Each of the Holy Days has a very special message and, certainly, the Feast of All Saints reminds us that we are all called, in our life of discipleship, to embrace the ideals of the Gospel and imitate the holiness of the saints.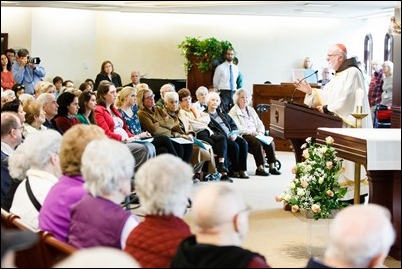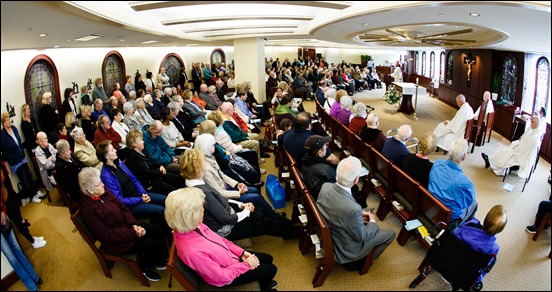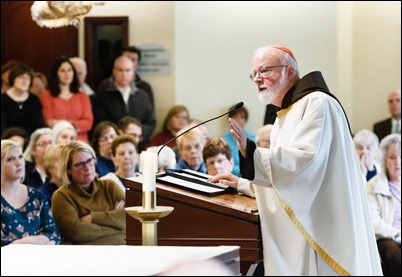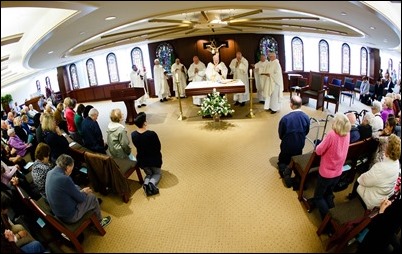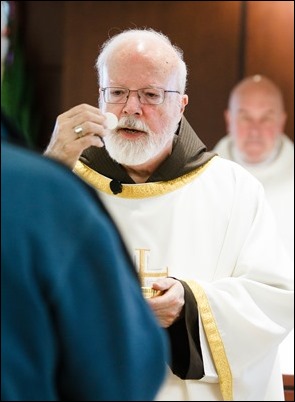 At the Mass we were very happy to be joined by the girl's field hockey team from Ursuline Academy who stopped to celebrate Mass with us before going on to play in their championship tournament.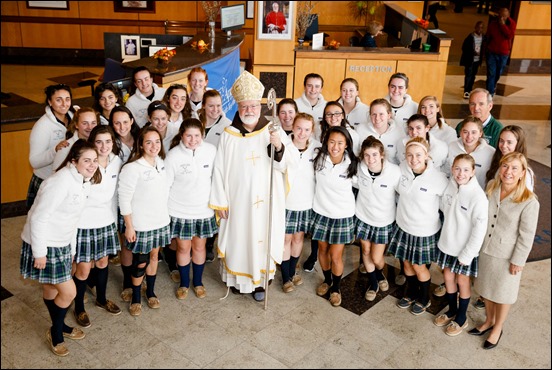 We are all very proud of them and figured that the intercession of all the saints wouldn't hurt in their efforts to become champions.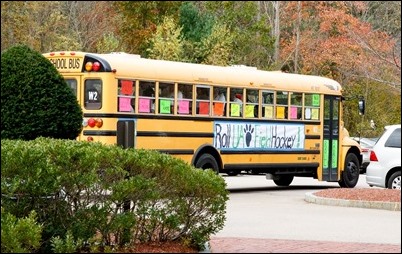 ---
After the Mass, I visited with Holy Union Sister Paolo Coelho. She has been elected Superior General of her order and stopped in to greet me before heading to Rome. The Holy Union Sisters work in several countries around the world, and they have a long history in Fall River. In fact, their house is very close to the bishop's residence in Fall River, I so used to see a lot of them there.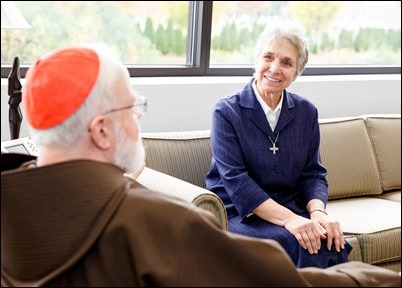 It was very nice to chat with her, and we wish her well in her important leadership role!
---
That evening, we had the celebration for the 10th anniversary of the Campaign for Catholic Schools at the Liberty Hotel in Boston. It was a wonderful event.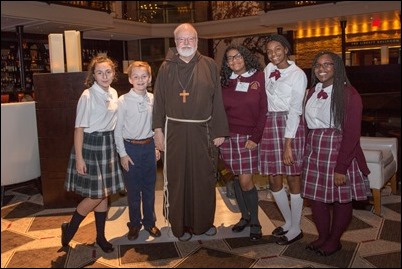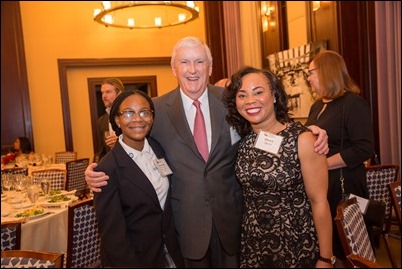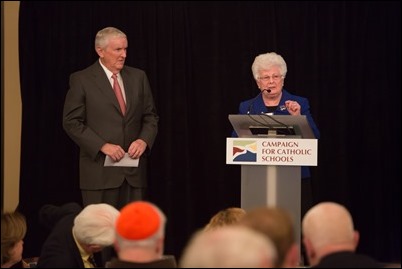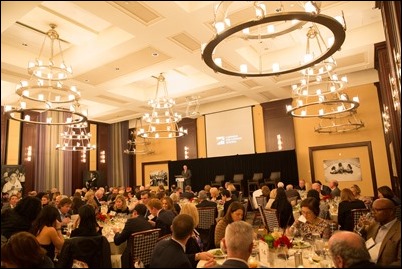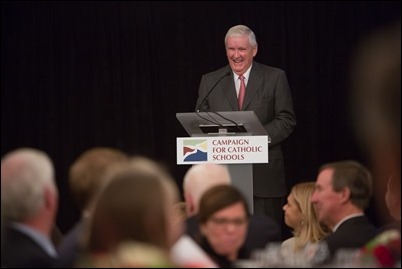 Over the last 10 years they have raised $90 million for Catholic schools, particularly in Brockton, with Trinity Catholic Academy, and in Dorchester, with Pope St. John Paul II Catholic Academy. It is not an exaggeration to say that, thanks to the Campaign, Catholic education was saved in those areas.
During the evening we heard from a panel of alumni of schools that have been aided by the Campaign for Catholic schools. All of them had gone on to great schools such as Harvard, Yale and Boston College.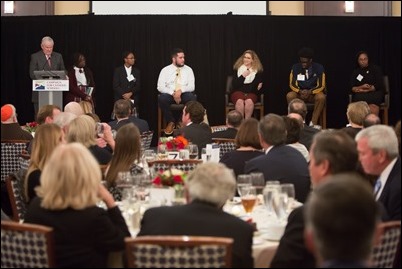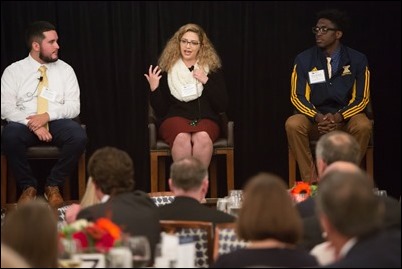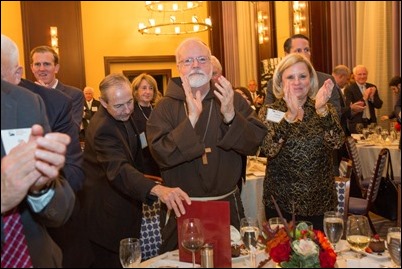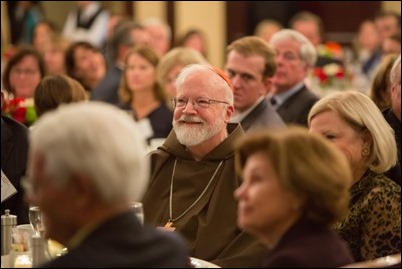 It was a great way of "connecting the dots," as it were, helping to illustrate the fact that, if children from inner-city areas receive a quality education in their primary years, they will have the chance to go on to fine universities and succeed. This panel was certainly a demonstration of that.
Also at the event, the vice president of the Campaign for Catholic Schools, Bob Atchinson, announced that they will be naming a scholarship in honor of Jack Connors, who played a key role in starting the Campaign. The scholarship will provide full tuition for two students every year.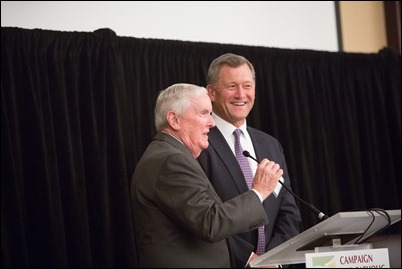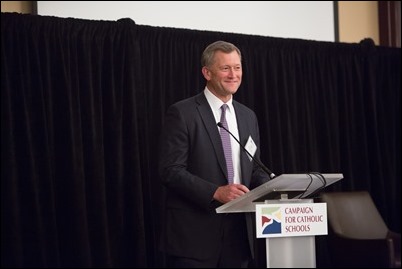 Bob himself described his own spiritual journey in becoming involved in the Pope St. John Paul II Catholic Academy. Because his wife was a volunteer there, he also became very involved in the school. He said he was so impressed by the people that he met there, that he found his way into the Church and was received into the Church last year. He's been very involved in the Campaign for Catholic Schools ever since. It was a very moving testimony.
---
Finally, yesterday I went to celebrate Mass with the Missionaries of Charity of Mother Teresa in New Bedford for the Feast of All Souls.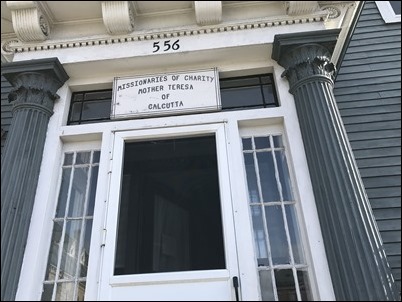 As you may know, the Feast of All Souls is the only day when a priest has permission to celebrate three Masses without there being a special pastoral need. So, this was my second Mass of the day.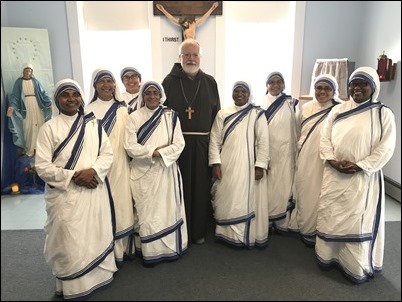 The Sisters had asked me to come because they were celebrating the 20th anniversary of the founding of the community. I was Bishop of Fall River at the time, so I told them the story of how, when I was named Bishop of Fall River, even before I came to the diocese, the first thing I did was talk to Mother Teresa and ask her to send Sisters to help me. It was such a difficult period in the history of the diocese and there was so much suffering that I wanted the people of the diocese to have the consolation of the ministry of the Missionaries of Charity.
Of course, Mother Teresa sent the sisters and Tom Flatley generously bought a house for them. As many of you may know, a couple years later Mother Teresa came to visit them at that very house. So, we shared many memories and pictures of the visit. It was a lovely time.
Until next week,
Cardinal Seán