Hello and welcome!
As I mentioned in my last post, the meeting of the U.S. Conference of Catholic Bishops in California ended on Friday. So, from there I went to New York where, at the invitation of Cardinal Dolan, I celebrated Mass on Saturday for the New York Catholic Bible Summit.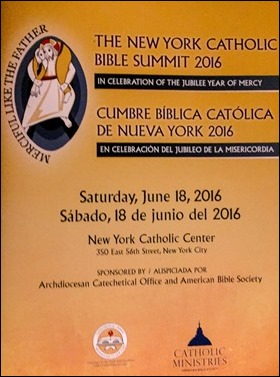 This is an annual, bilingual event sponsored by the Archdiocese of New York together with the American Bible Society, and this year the theme was around the Jubilee Year of Mercy.
The Mass was celebrated at the New York Catholic Center. There is a parish there, St. John's, but the crowd was too large for the church, so we used the gymnasium of the parish high school. It was wonderful to see such a great turnout for the event.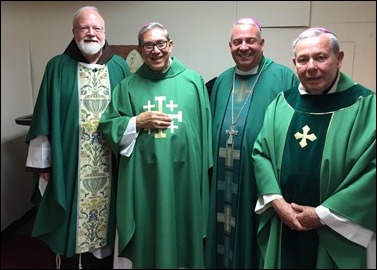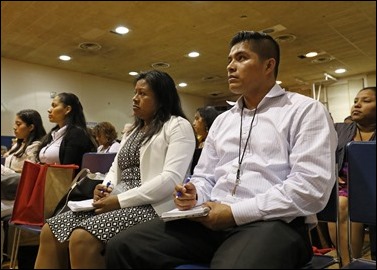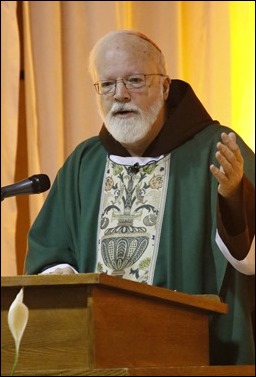 – – –
The following day, I was back in Boston and I went to Sacred Heart Parish in Roslindale for a Mass to celebrate the 25th anniversary of the Hispanic community there, which has grown to be very large and vibrant.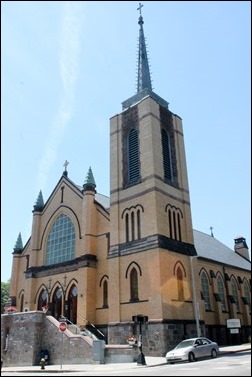 We were, of course, joined by the pastor, Msgr. Frank Kelley as well as Father Mario Guarino, who is in charge of the Hispanic community there. We were also joined by Father Larry Borges, who is a native son of the parish and for a long time celebrated with the Spanish Mass there.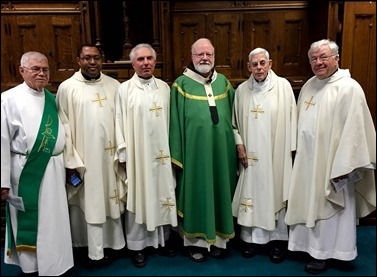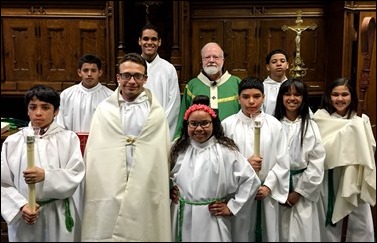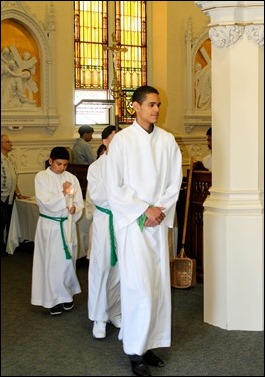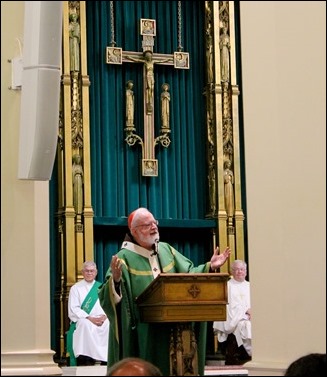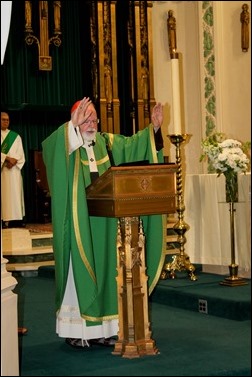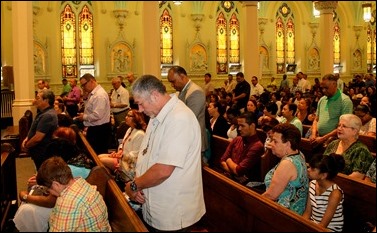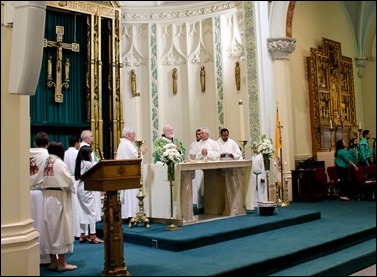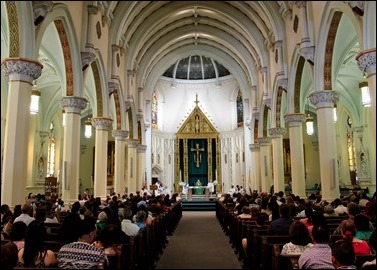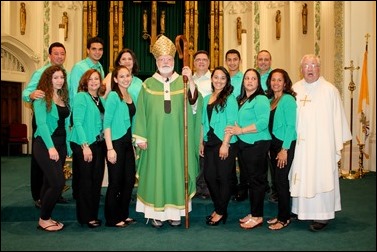 – – –
Monday morning, I was visited by Father Red Raux, who has been a military chaplain for many years and is home on leave.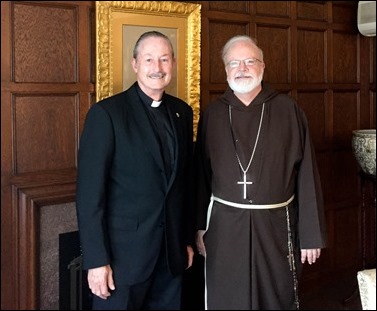 He is currently stationed in Germany but always stops in to "touch base," as it were, when he's home visiting his family during the summer. He told me about how things are going with him and mentioned that some of our seminarians studying at the Pontifical North American College in Rome have been up to help out on his base.
We are so grateful for his generous service, and the service that so many of our Boston priests give in the Armed Forces. The presence of the Church to our servicemen and servicewomen is so important.
– – –
Also that day I was visited by Archbishop Emmanuel Obbo of Tororo, Uganda and Bishop Victor Phalana of Klerksdorp, South Africa.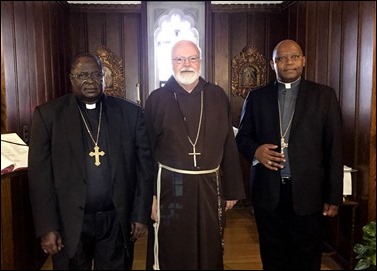 Archbishop Obbo was here for the celebration of the Feast of the Ugandan Martyrs at St. Mary's Parish in Waltham. Bishop Phalana was also in town, so Father Michael Nolan of St. Mary's arranged a visit.
– – –
Then, that afternoon, I attended the board meeting of Catholic Charities, held at the John Hopkins Building in Boston.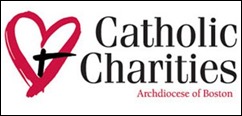 We are very grateful for the very active participation of the board in supporting the works of Catholic Charities. It's always gratifying to realize how many people are being served by their extraordinary programs.
I told them that, particularly during this Year of Mercy, what an important role Catholic Charities plays as the face of mercy of the Church to our world today.
– – –
Tuesday, I spent the day with our seminarians who are on their summer retreat at the Franciscan Monastery in Kennebunk, Maine.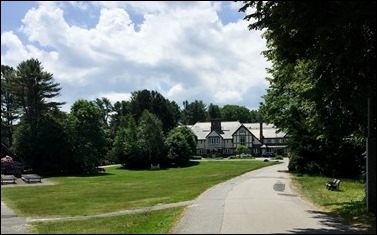 Father Vin Daily gave them a number of talks over their time there and during my visit I celebrated Mass for them and gave them a conference, as well.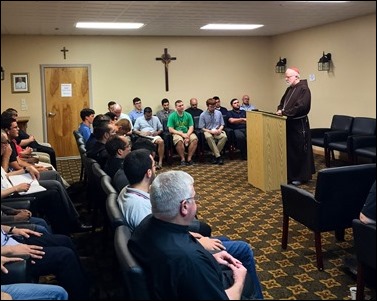 The monastery in Kennebunkport is run by the Franciscans from Lithuania.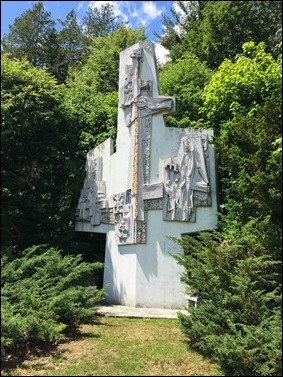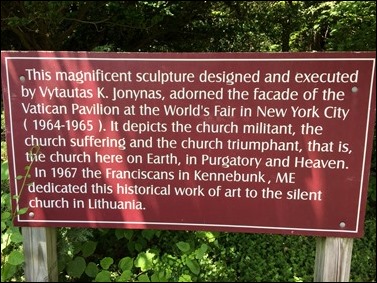 Here I am with the provincial who was visiting the house, a number of Friars from Lithuania, and Bishop Paul Baltakis, who was the bishop for the Lithuanian community in exile and is now retired and living at the monastery.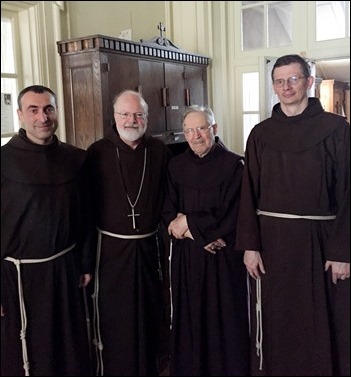 – – –
Finally, Wednesday afternoon I had lunch with Father Paul Soper and a group of pastors who are in Phase IV collaboratives.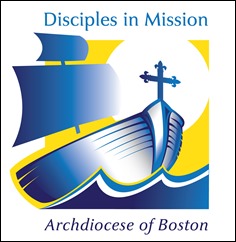 They told me a little bit about how things are going in their parishes, and they all seemed to be doing very well. I was very happy to be updated on their progress.
Until next week,
Cardinal Seán